Simplot was launching a new brand with a seemingly impossible deadline with many moving parts. They needed to get to market quickly without compromising quality.
Task's A to Z project management resulted in…
> Product launch on budget and ahead of schedule
> Original brand vision rolled out across 180 SKUs in 3 months
> Colour consistency across 20 global printers and suppliers
Problem 1: They needed to deliver 180 SKUs in 3 months.
We planned out the project from the delivery date backwards, looking at what resources were needed and when to bring them in, and figuring out how to manage handoffs in the fastest way.
To ensure there was total accuracy and no delays, our account manager and artwork designer worked on site with Simplot for the duration of the project. Our production and design teams worked around the clock. Finished rollout designs were sent directly to the pre-press technical team for completion overnight. Additional alterations and proofing were carried out the following day by our on site team.
We made the deadline without compromising design quality, the packaging followed brand guidelines and met the master vision.
Problem 2: They were worried about getting a consistent result across 20 printers globally.
The project involved 20 printers globally, which meant getting a consistent result would be a challenge.
We knew the best way to ensure a consistent result would be to customise files for each print press used, so we worked with their printers to obtain the specifications and built each file accordingly. This guaranteed that all 180 artwork files would be press ready.
We also generated colour accurate, press ready proofs which simulated the expected result on press.
Problem 3: They needed 180 perfectly matched 3D renders.
Simplot needed 180 high quality 3D renders that would perfectly match the printed packaging, which we delivered in 3 weeks.
We used the final artwork files and colour mapped the renders to the actual printed packaging. The result was 3D renders that were 100% accurate.
The project was a success.
Through effective project management, technical expertise and the dedication of the team, we were able to make a near impossible deadline. All 180 SKUs delivered had consistent colour and quality. Simplot was able to launch their new product packaging on time and on budget.
Interested? Request more information or a free quote today.
Achieves brand vision and meets deadline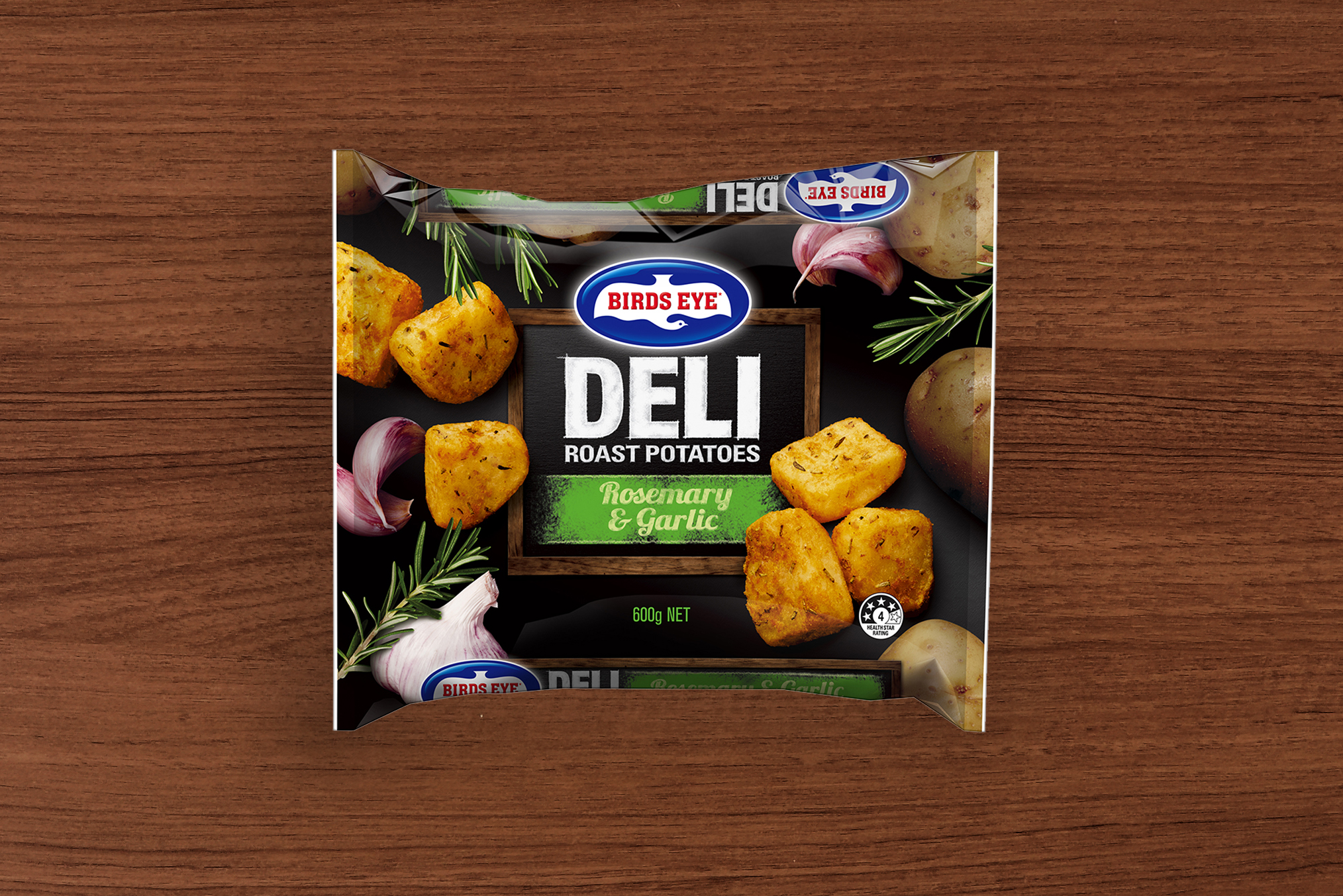 Improves quality
and lowers cost
Global personal care essentials
Gets to market faster
and frees up time
Market leaders in everyday consumer hygiene products
Gets a high quality print